by Cory Visser
Thursday Recap Report-Weekend Possibilities:
A Summary of local fishing from Santa Monica to Oceanside, including Catalina and San Clemente Islands, with fishing trips out of San Diego down to Baja, Mexico.
The decent weather on Saturday, 03-24-12 allowed a number of anglers to get in some fishing prior to the storm on Sunday and high winds on Monday.
The reports from the ¾ and ½ day Sport Boats locally contained many successful stories, although Rockfishing is still the name of the game right now. The recent storms have maintained the cold dirty water along the coast, which has put a damper on the Bass fishing.
Twilight fishing:
Native Sun
pictures from Friday night, 03-23-12: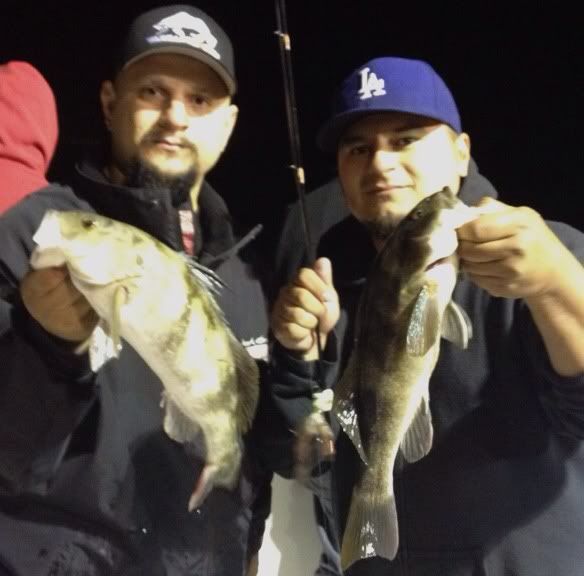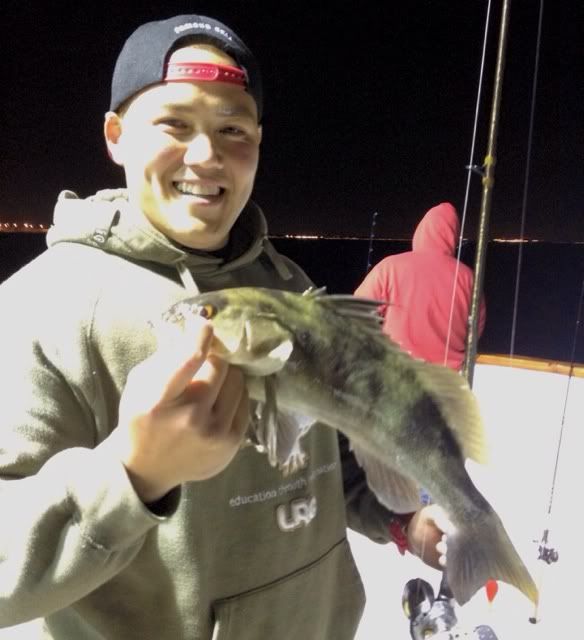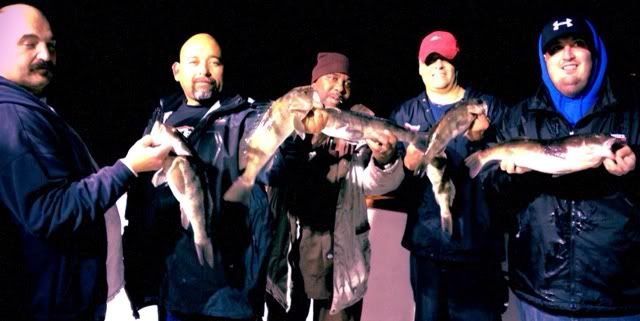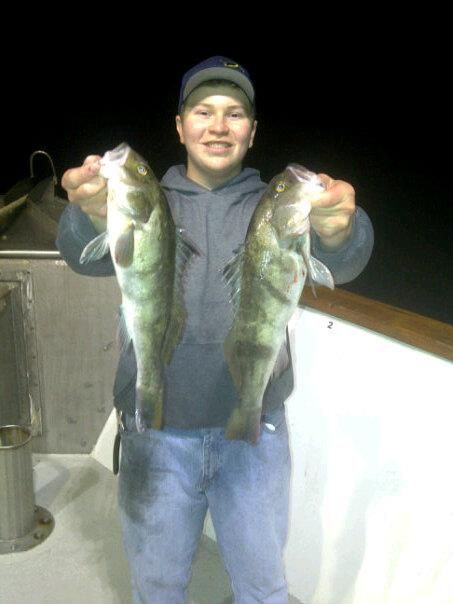 In Santa Monica Bay
The ¾ day
Tradition
ran a trip on Saturday, 03-24-12 and according to Jackpot Jimmy the fishing was excellent, limits of Bocaccio, a lot of jumbo Reds, and five Lingcod. Some pictures: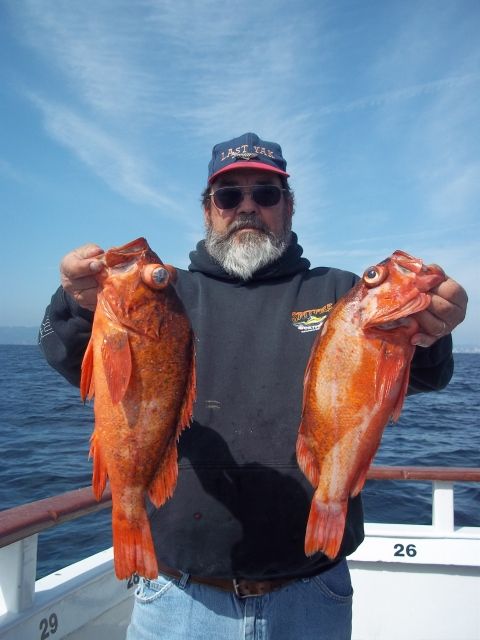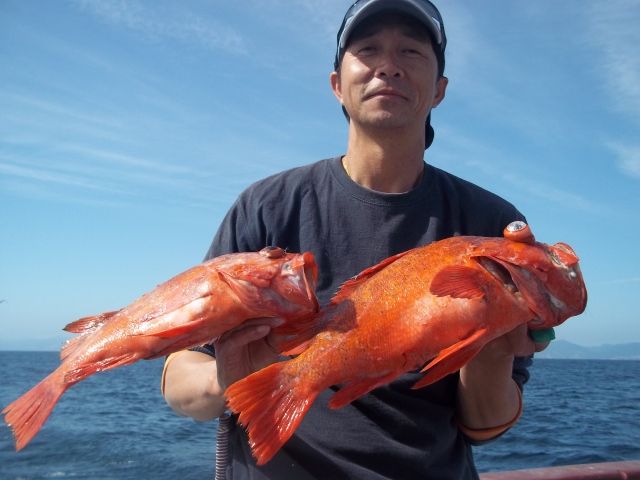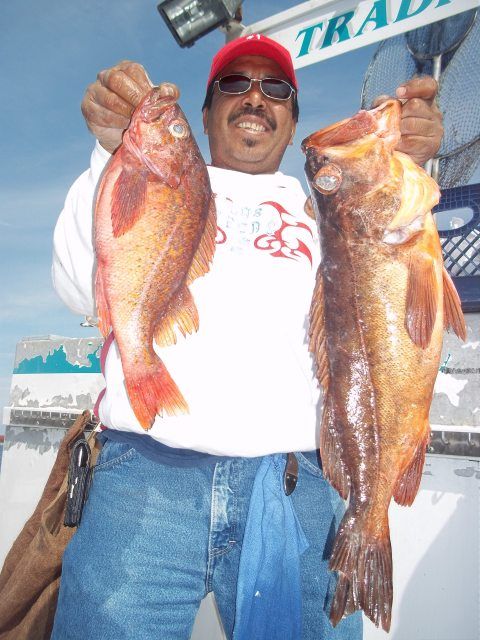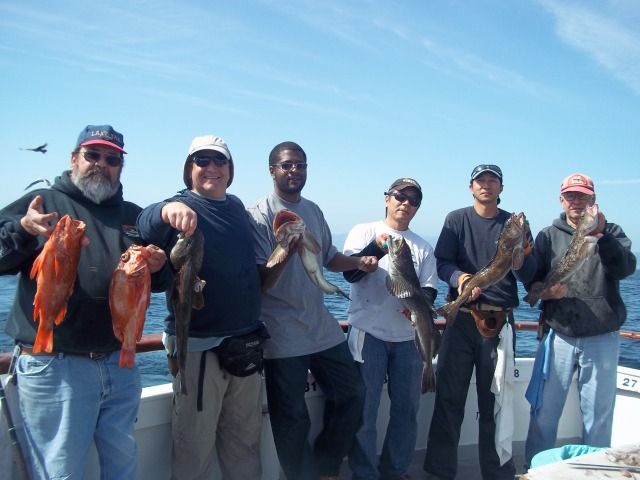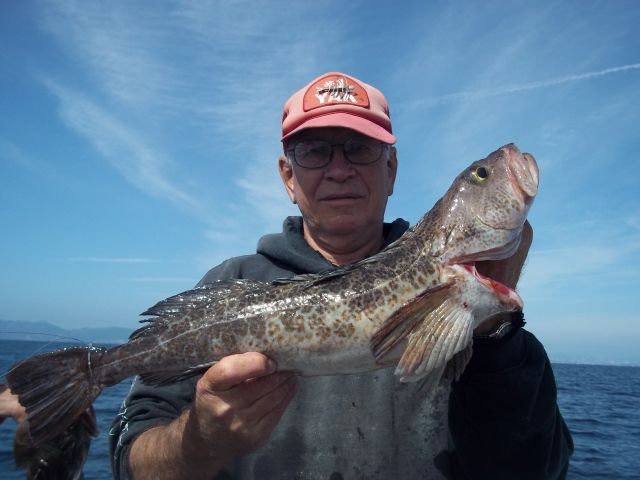 Newport Beach and Dana Point.
Private boater Joe fished on Friday, 03-23-12 and caught a good mix of local Rockfish: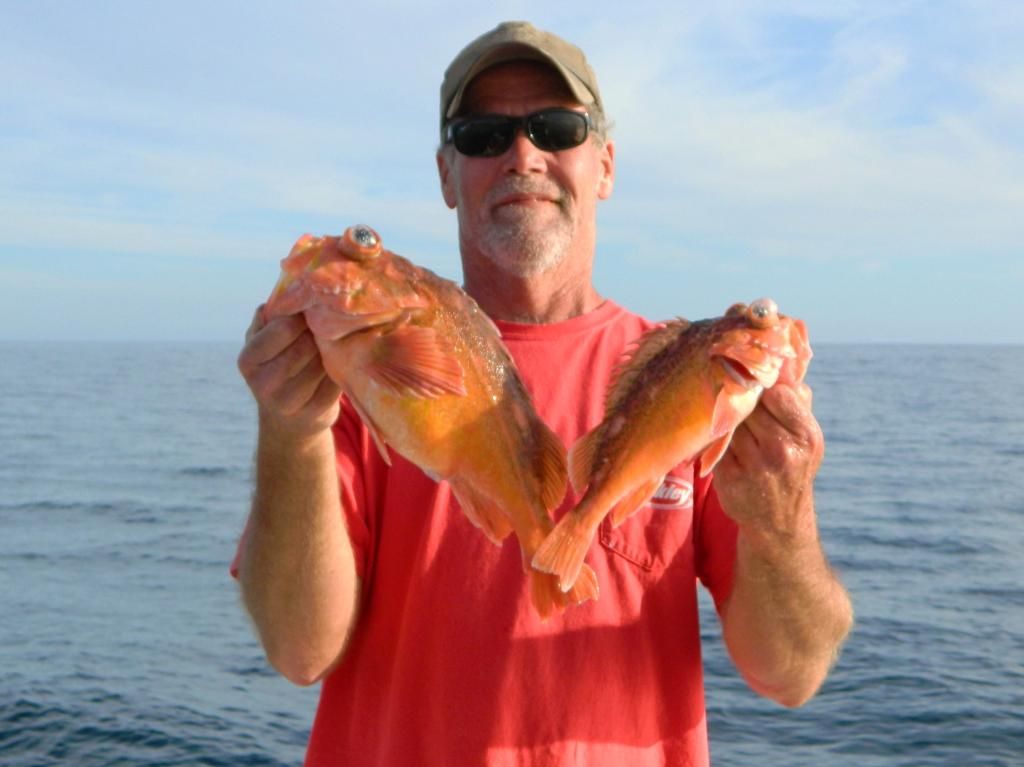 Long Beach and San Pedro
Private boater Yutaka fished on his friend Eric's boat on Saturday, 03-24-12, and they both slammed the local Lingcod. Some pictures:
Eric with the Big'n of the day:
Yutaka with half his limit:
Private boater Dave fished with a friend and they both caught Reds and other assorted Rockfish in a only a few hours fishing. Some pictures:
I fished with Lal Wednesday, 03-28-12 out of Long Beach. The Bass fishing was slow, as we caught only nine between us, plus a nice Cabazon, Sheephead and a Sculpin.
Japan Ron fished the ¾ day
Victory
out of Pierpoint Landing on Wednesday, 03-21-12 and loaded up on the Rockfish, a Jackpot Sheephead and 100 Sculpin. Some pictures:
The Rubber Ducky pays a visit:
Nice haul:
The Islands
Catalina/Santa Barbara Island!
The
Pursuit
out of 22nd St. Landing, ran to the Island on Thursday, 03-29-12, with 17 anglers catching 1 Calico Bass, 13 Sheephead, 2 Whitefish, 141 Rockfish, 1 Sculpin and 13 Red Snapper.
San Clemente Island!
The
Big Game 90
fished the Island on a 2 day trip over the weekend. They first stopped at Catalina to make Squid, no luck? On Saturday they caught lots of Reds and some Lingcod, Sunday was virtually wind and rained out, despite making a lot of Squid on Saturday evening. Dave caught this nice Lingcod:
The
Pacific Star
ran a 2-day trip to the Island over the weekend and caught lots of Reds to 10 pounds and a few Lingcod. Charter Master George caught this nice Lingcod:
He also caught this dandy Red:
Some big Reds:
The Jackpot Red, 10 pounds:
Down South-San Diego and good ole Mexico!
Private boater Aaron fished the shallows off Point Loma on Saturday, 03-24-12 and caught some nice Reds and Sculpin:
Private boater Tony fished off Point Loma on Sunday, 03-25-12 and caught this 15 pound Halibut:
Private boater Kenneth fished off Point Loma on Sunday, 03-25-12 with his sons and they caught 15 mixed Bass, releasing most. Some pictures:
All comments and suggestions welcomed!
Weather
The weather forecast for the weekend is decent for Saturday and heavy winds forecasted for Sunday? Always check the latest forecast before leaving the dock.
Sorry for the late posting!
Hook Up,
Cory