by Cory Visser
Thursday Recap Report-Weekend Possibilities:
A Summary of local fishing from Santa Monica to Oceanside, including Catalina and San Clemente Islands, with fishing trips out of San Diego down to Baja, Mexico.
Thought I better post this today, there could be no tomorrow, hate to see all my hard work go to waste?
Since the weather over the weekend, and for most of the week, was either rainy, or windy, or both, few brave soles ventured out to go fishing. There were some die hard private boaters that targeted mixed Calico and Sand Bass, Rockfish, both shallow water and Deep, as well as Sheephead and Whitefish, and a few found the Halibut on the chew.
As far as Sport Boats go, there were a couple of reports from the local Islands, Catalina and San Clemente. The Channel Islands are yielding great counts on the Big Reds and Lingcod. The ½ day and ¾ day boats mostly concentrated on Rockfish, Sculpin and on occasion some had a few decent days catching mixed Bass and a Halibut or two.
Although some of the San Diego boats scheduled 1.5 day trips to San Clemente Island, I did not see any reports on a successful trip, if they made it out?
So in this report I have included a number of what I hope you will find humorous events and photos leading up to this fateful last day of the Mayan Calendar, and the first day of winter. Have a very Merry Christmas everyone.
This week Sergio says:
Just more pretty ladies that fish:
Julie says:
A bit of humor according to Julie:
Woof, woof, down boy, leave me alone!
Redneck Christmas tree:
Personally I like this one better:
Or this one:
Then of course all Redneck fishermen are hoping to find the following under their tree for Christmas morning:
Locally the target is Rockfish, Lingcod, Sculpin, White Fish and Sheephead, with a few Calico and Sand Bass mixed in. Occasional a nice Halibut is added to the counts.
Private boater Loking fished with a friend in
Newport Bay
on Saturday, 12-15-12 and caught and released a bunch of Spotted Bay Bass, Sand and Calico Bass, plus a decent sized Halibut. Some pictures: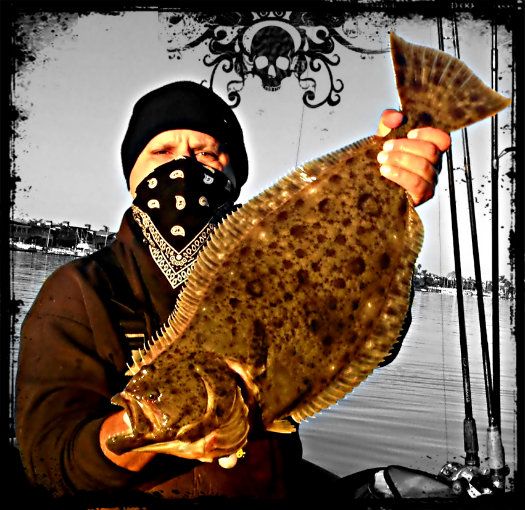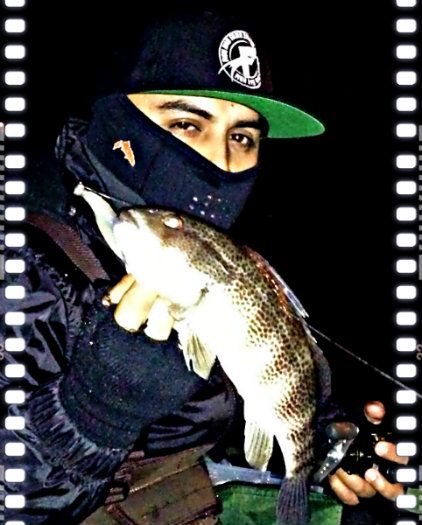 Another
Newport Bay
fishing picture:
There was some great fishing for Bass, out of
Dana Wharf Sportfishing
. On Sunday, 12-16-12 the ½ day boat,
Sum Fun
had 10 lucky anglers catch 9 Calico Bass, 39 Sand Bass and 1 Perch.
Some Rockfish from the
Sum Fun
on Rainey Tuesday, 12-18-12:
Some good sized Lingcod caught Thursday, 12-20-12 off the ¾ day boat
Sum Fun
:
Angler Peggy with a 9.5 pound Lingcod caught off the
Reel Fun
, Monday, 12-17-12:
A nice Red caught off the ½ day boat
Clemente
on Saturday, 12-15-12:
In
Santa Monica
the 1/2 day boat
Redondo Special
had a great day on their Sunday, 12-16-12 trip catching 120 Rockfish (limits) for only 12 anglers. The
New Del Mar
had a decent day of Lingcod, Sculpin and Rockfish fishing on Sunday, 12-16-12, catching 11 Sheephead, 363 Rockfish, 9 Lingcod and 155 Sculpin.
Out of
San Pedro
, the ½ day boat
Monte Carlo
had a decent trip Sunday, 12-16-12 catching 1 Calico Bass, 10 Sand Bass, 21 Sheephead, 17 Whitefish, 21 Rockfish, 5 Sculpin and 26 Red Snapper. The ¾ day boat
Sea Angler
continues to spank the Sand Dabs, catching Thousands on most trips.
The
Channel Islands
Rockfishing is hot!
Nice Lingcod caught on the
Mirage
, Sunday, 12-16-12:
Out of
Long Beach
, angler Japan Ron fished locally on the ¾ boat
Victory
on Wednesday, 12-20-12 and had a decent day on the Rockfish and Sculpin and a few other critter. Some pictures:
A Wolf Eel:
Nice catch:
Japan Ron fished with private boater Lal on the Rubber Ducky on Monday, 12-17-12. They had a steady early morning bite on both the Calico Bass and Sand Bass, along with a decent variety of critters, such as Lingcod, Reds, Johnny Bass, Sculpin, Starries, Cabazon and Copper Rockfish. All but one of the 30+ Bass caught were released and most of the Rockfish. A few Pictures:
The ¾ day boat
Enterprise
ran a trip on Saturday, 12-15-12 and caught 18 Sheephead, 24 Whitefish, 30 Bocaccio, 51 Rockfish, 37 Sculpin, 49 Perch, 7 Sole and 20 Red Snapper.
The Islands
Catalina/Santa Barbara Island!
The
Sport King
had a good day at the Island on Saturday, 12-08-12 catching 22 Bocaccio, 20 Rockfish, 2 Lingcod and 65 Red Snapper.
The
Pursuit
out of 22nd St. Landing, ran to the Island on Sunday, 12-16-12, with 26 anglers catching 16 Sheephead, 9 Whitefish, 190 Rockfish, 4 Sculpin, 158 Perch and 30 Red Snapper.
San Clemente Island!
No recent reports. Great fishing for Reds and some Lingcod and all the Bocaccio you can catch.
Down South-San Diego and good ole Mexico!
Not much to report, I hear the 1.5 day trips to Colonet are not being scheduled this year due to the stupid Visa regulations?
A final thought:
Would love to get a line wet here:
One last attempt at humor:
All comments and suggestions welcomed!
Weather
The weather forecast for Saturday is looking good, while Sunday looks to be calm, with some rainy conditions during the day. Always check the latest forecast before leaving the dock.
Hook Up,
Cory