by Cory Visser
Thursday Recap Report-Weekend Possibilities:
A Summary of local fishing from Santa Monica to Oceanside, including Catalina and San Clemente Islands, with fishing trips out of San Diego down to Baja, Mexico.
The
Pacific Voyager
ventured offshore for a 3 day trip over the weekend, returning Monday with 3 day limits of Yellowtail. The
Voyager
ran a 1.5 day trip and caught limits of Red Snapper. That was it for any offshore fishing that I am aware of?
My guess is most boats are now heavy into their winter maintenance programs and when completed a few will be offering multi day trips to Colonet and/or San Martin Island where they are still catching solid 20+ Yellowtail.
Reporting becomes a real challenge during the winter doldrums, and I will appreciate every report and picture in the attempt to keep you entertained. Mean while I am hoping everyone had a wonderful Thanksgiving and here is wishing all a safe and happy Holiday Season.
This week, Sergio says:
Just another pretty lady that enjoys fishing:
OK this one might not fish, but she's still pretty and apparently likes seafood?
Having just celebrated our 43rd anniversary, I kind identify with this message:
My brothers wife Diane says:
My good friend Franks says:
And Chad says:
Launch Ramp Follies at its finest:
Until December 31, 2012 the Local the fishing target is Rockfish, Lingcod, Sculpin, White Fish and Sheephead, with a few Calico and Sand Bass mixed in. Come January 1st, 2013 Rockfish season closes until March 1st. Then the target will be only Sculpin, Bass, Halibut and any exotic that may show up, however, unlikely at this time of year.
Some local reports:
Out of
Dana Wharf Sportfishing
the ½ day boat
Clemente
had a decent day of fishing on Tuesday, 11-20-12 catching 12 Calico Bass, 3 Sand Bass, 4 Sheephead, 16 Bocaccio, 36 Rockfish, 2 Sculpin and 4 Red Snapper.
Private boater Catalin with his son fished out of Dana both Sat. and Sun. for good counts on the Sand and Calico Bass, plus some big Sheephead. A couple of pictures:
Private boater Matt got to fish on the weekend with his Dad targeting Halibut. They caught a few legal size Halibut with this big fella the grand prize:
Private boater Tim went looking for some Threshers and found what he was looking for:
Private boater Dave with a nice load of Reds:
Private boater Sergio fishing with his friend Chris on his boat, found the Calico and Sand Bass on the chew on Tuesday, 11-20-12:
In
Santa Monica
the 3/4 day boat
Redondo Special
had a great day on their Tuesday, 11-20-12 trip catching 1 Whitefish, 152 Rockfish and 2 Lingcod for 35 anglers. The
New Del Mar
had a great day of Lingcod and Rockfishing on Sunday, 11-18-12, catching 6 Sheephead, 215 Rockfish, 15 Lingcod and 62 Sculpin. The ¾ day
Spitfire
also had some good Lingcod fishing on Wednesday, 11-21-12, catching 4 Sheephead, 110 Rockfish, 15 Lingcod and 40 Sculpin. A picture of a big Lingcod caught:
Out of
San Pedro
, the ½ day boat
Monte Carlo
had a decent trip Wednesday, 11-21-12 catching 2 Halibut, 3 Calico Bass, 1 Sand Bass, 7 Sheephead, 14 Whitefish, 38 Rockfish, 4 Lingcod, 6 Sculpin and 92 Red Snapper. The ¾ day Sea Angler is targeting Sand Dabs and catching them by the thousand.
Out of
Newport Beach
, the
Freelance
fished Sunday, 11-18-12 and caught 10 Sheephead, 20 Bocaccio, 161 Rockfish, 16 Sculpin and 140 Sand Dab.
Brandon with big local Sand Bass:
Private boater Japan Ron fished with Lal on the Ducky locally on Tuesday, 11-20-12 and had a 50 fish day on the Rockfish, Calico and Sand Bass with some Sculpin and other critters caught. Some pictures:
The Islands
Catalina/Santa Barbara Island!
The
Sport King
had a good day at the Island on Tuesday, 11-20-12 catching 10 Sheephead, 10 Rockfish, 11 Lingcod and 43 Red Snapper for only six anglers.
The
Pursuit
out of 22nd St. Landing, ran to the Island on Monday, 11-19-12, with 32 anglers catching 14 Calico Bass, 36 Sheephead, 32 Whitefish, 27 Bocaccio, 107 Rockfish, 6 Sculpin, 276 Perch and 4 Sargo.
San Clemente Island!
No reports this week. The Freedom is scheduled for this Friday night fishing Saturday. A few Yellowtail have been sighted recently.
Down South-San Diego and good ole Mexico!
Private boater Zach fished the Coronados with a friend on Saturday, catching some nice Lingcod:
Charter Master Jamie of Seasons Sportfishing had a stellar weekend fishing for Lingcod and big Reds: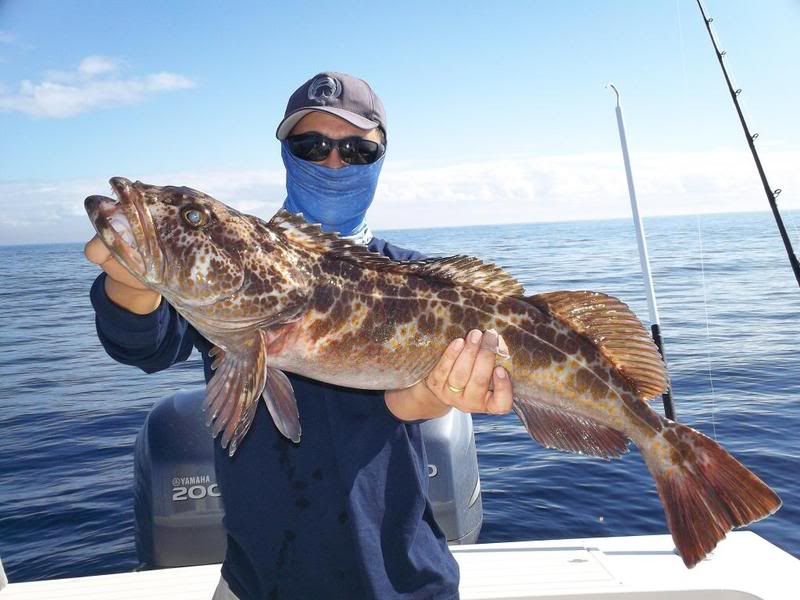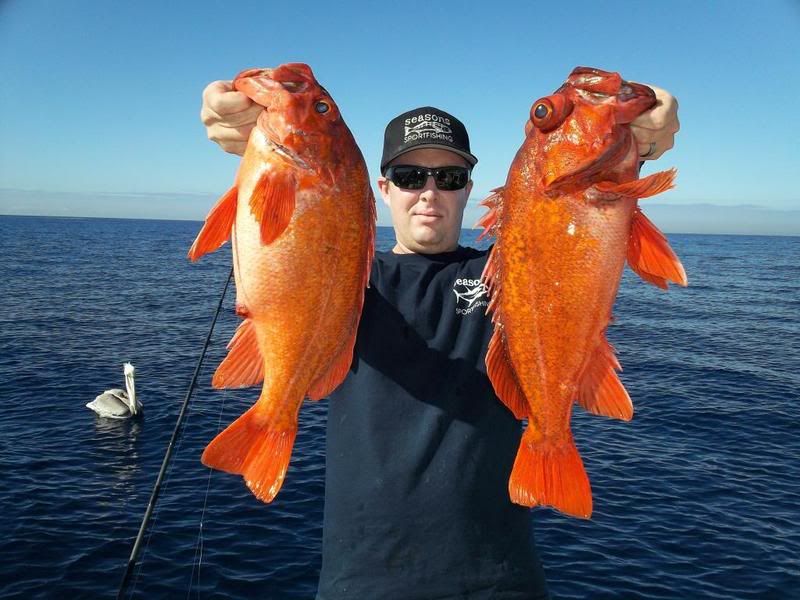 Captain Kody with some pictures off the ½ day boat
Sea Watch
: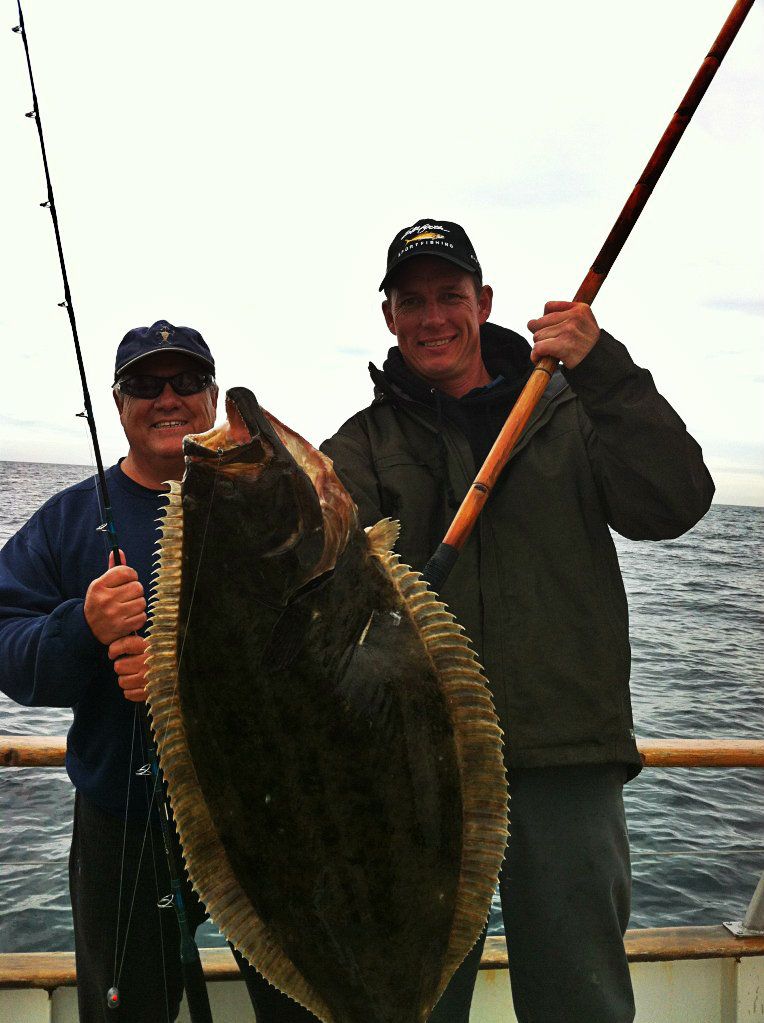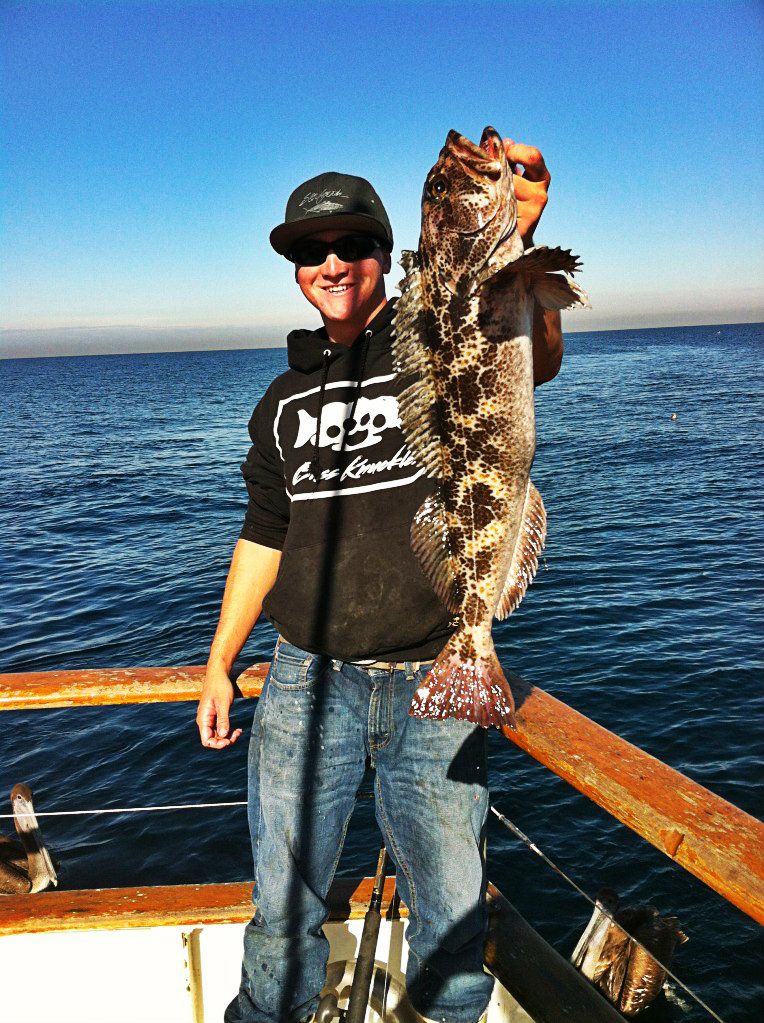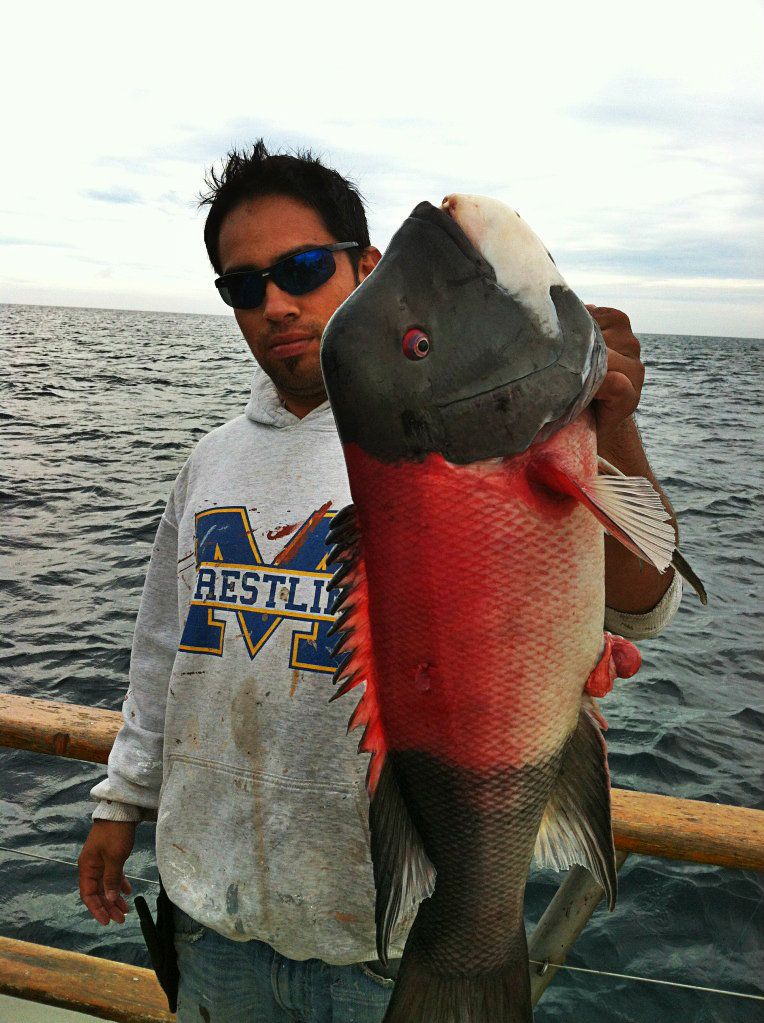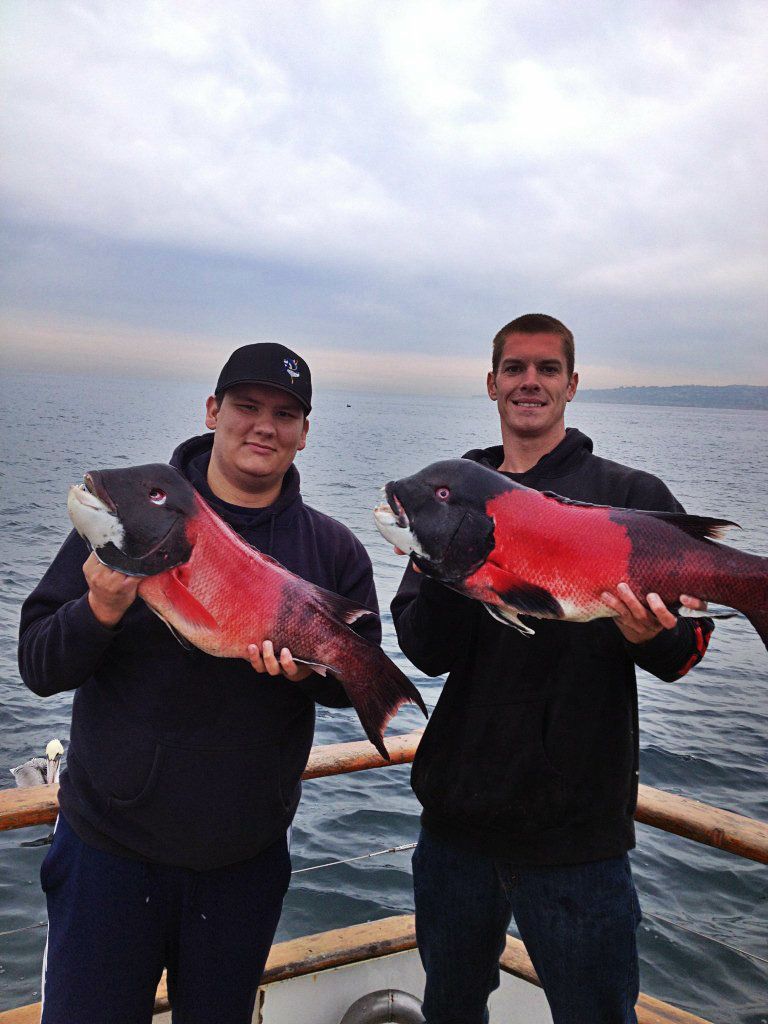 All comments and suggestions welcomed!
Weather
The weather forecast for both Saturday and Sunday looks to be fishable. Always check the latest forecast before leaving the dock.
Hook Up,
Cory