by Cory Visser
Thursday Recap Report-Weekend Possibilities:
A Summary of local fishing from Santa Monica to Oceanside, including Catalina and San Clemente Islands, with fishing trips out of San Diego down to Baja, Mexico.
The weekend weather was marginal, providing fewer opportunities to get out and go fishing. The weather was just OK during the week, and few private boaters went fishing, consequently there is not much to get excited about. Locally the Sculpin, Sand Bass and Halibut fishing was very solid. The
Long Beach Halibut Tournament
is in full swing with plenty of qualifying fish on the leader board.
The Yellowtail bite down in
Ensenada
fizzled over the weekend and during the week. Several good catches of Winter Yellowtail were made before the storm front moved in, see reports across the border.
This week Sergio says:
Sergio humor;
Just more pretty ladies that fish or not:
And Julie says:
More fun stuff:
For local fishing out of
Dana Wharf Sportfishing
the ½ day boat,
Sum Fun
had 14 anglers catch 45 Sculpin and 126 Sand Dab on their Tuesday, 02-12-13 trip.
Private boater Brian fished Wednesday, 02-13-13 out of Dana Point and caught his personal best Halibut, 22 pounds:
Out of
Pierpoint Landing
the ½ day boat
Southern Cal
has been doing well on the Sand Bass catching 62 Sand Bass and 13 Sculpin on their trip Sunday, 02-10-13.
Out of
Newport Beach
the
Patriot
fished Sunday, 02-10-13 and caught 45 Sculpin and 340 Sand Dab.
In
Santa Monica
the
New Del Mar
had a decent day of mixed Bass and Sculpin fishing on Thursday, 02-14-13, catching 5 Calico Bass, 15 Sand Bass, 121 Sculpin and 68 Perch. The ¾ day
Spitfire
had a good day on Saturday, 02-09-13 with a light load of 22 anglers catching 5 Calico Bass, 20 Sand Bass, 40 Sculpin and 25 Sand Dab.
Nice Calico Bass on his Saturday, 02-09-13 trip on the Spitfire by Jimmy Bass:
Also a nice Sand Bass:
Out of
San Pedro
, the ½ day boat
San Pedro Special
had a decent trip Tuesday, 02-12-13 catching 60 Sculpin (limits), 35 Perch and 45 Sand Dab. The ¾ day boat
Sea Angler
continues to spank the Sand Dabs, catching 4000 on their Saturday, 02-09-13 trip.
Angler with a 28 pound Halibut off the
Native Sun
, out of
Long Beach
, caught Saturday, 02-09-13:
These Halibut were caught on Thursday, 02-14-13:
Private boater Lal fished with friend Mark on Tuesday, 02-12-13 out of Long Beach at Izor's Reef. They had a steady pick on the Sand Bass, 25 caught and released, with Lal catching his biggest this year at 8 /4 pounds. Some pictures:
The Islands
Catalina/Santa Barbara Island!
No reports!
San Clemente Island!
No reports!
Down South-San Diego and good ole Mexico!
Gwenn and Hector fished with
Vonny's
out of
Ensenada
on Sunday, 02-10-13 and caught a good assortment of Lingcod and Reds, with a 23 pound Yellowtail to top off their day:
Captain Duane was back at it on
Seasons Sportfishing
as he ran a winter Cod trip on Saturday, 2-09-13 despite the windy seas. Anglers Bill and Roxy found some quality on the big Reds, Lingcod and assorted other bottom critters. Some pictures: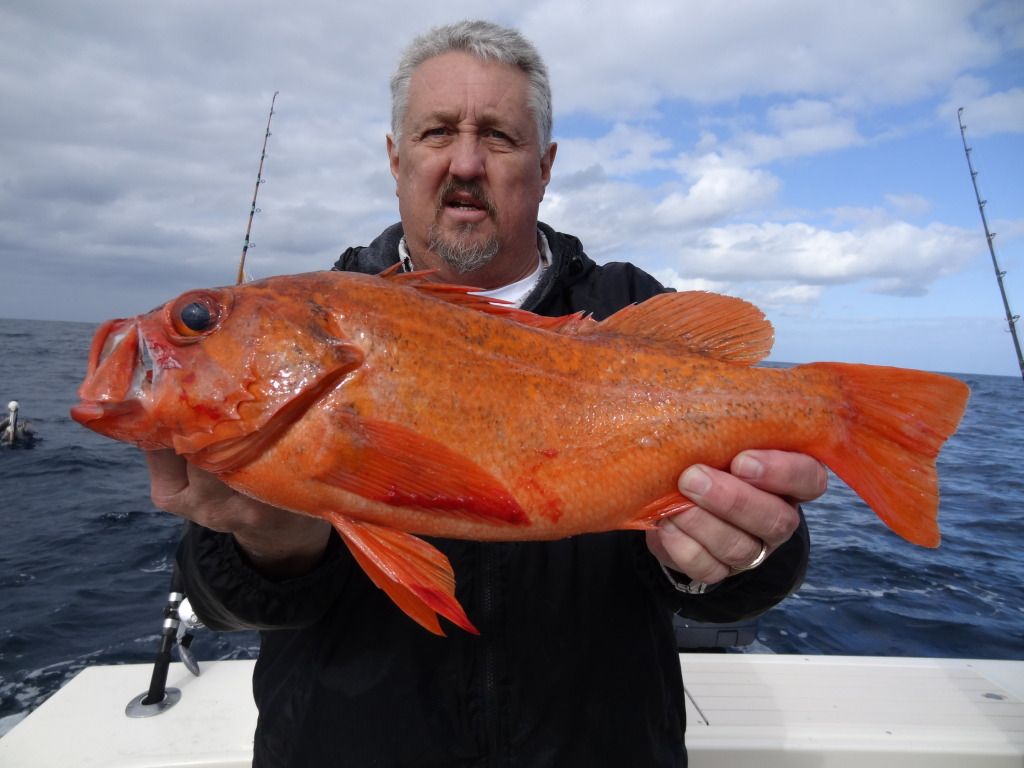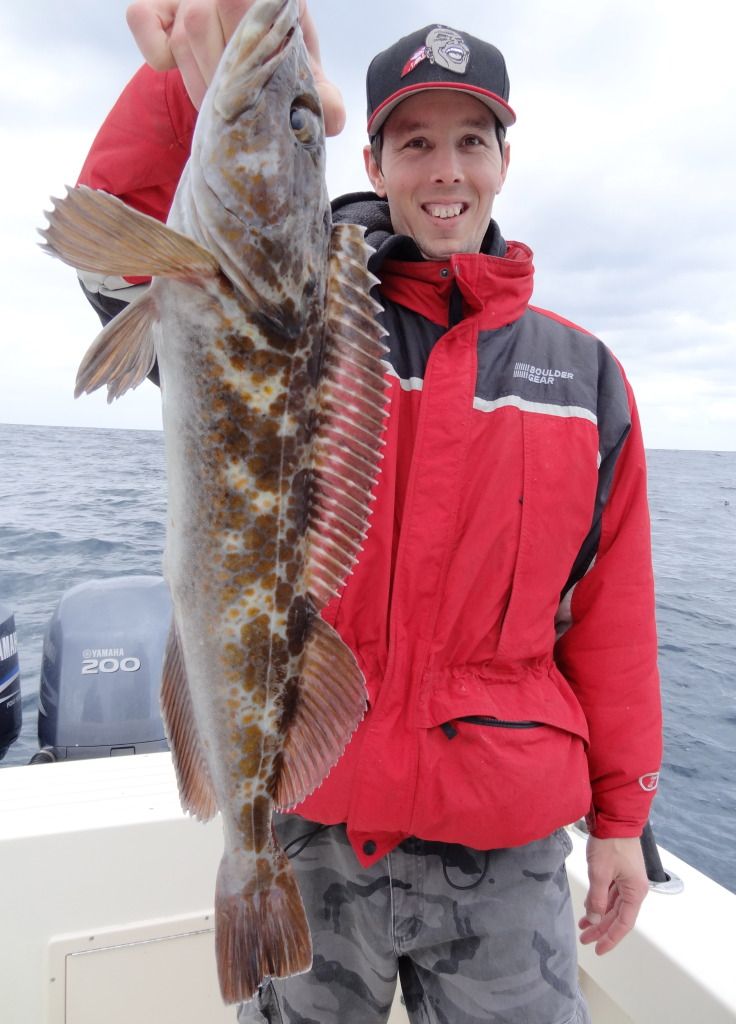 More
Winter Yellowtail
out of
Ensenada:
Captain Louie of
Its 4 Reels
who got this fantastic winter Yellowtail bite going a month ago had his best day yet as he and his three charter members found a wide open bite on the Tails to 33 pounds, catching 15 out of over 30 hook ups.
Private boaters LJ and friend find the Winter Yellowtail bite going strong, Thursday, 02-07-13, catching nine big Tails and a 20 pound Halibut:
I went fishing with private boater Bill on Wednesday, 02-13-13 and we missed on the Yellowtail, catching some Lingcod, Reds and assorted other Rockfish in windy conditions. Water temps had dropped over two degrees since our last trip targeting the winter Yellowtail.
One last attempt at humor according to Pam:
Julie humor:
Some final thoughts:
Hope everyone had a Happy Valentines Day:
All comments and suggestions welcomed!
Weather
The weather looks good for both Saturday and Sunday. Always check the latest forecast before leaving the dock.
Hook Up,
Cory