by Cory Visser
Thursday Recap Report-Weekend Possibilities:
A Summary of local fishing from Santa Monica to Oceanside, including Catalina and San Clemente Islands, with fishing trips out of San Diego down to Baja, Mexico.
Hoping everyone had a wonderful Holiday Weekend. Although fishing was most likely not on the agenda for many, with visiting family, Holiday shopping, Christmas decorations, some folks made it out in fairly nice weather.
I made some great headway on Christmas Decorations over the weekend, thanks to some excellent help from my son Troy:
Look at all the cute stuffed animals under the tree, hey there's one that came to life, yep that's our Pug, Misty May:
The
Bonito
all but disappeared from
Catalina
, as neither the
Pursuit
,
Sport King
nor
Freelance
was able to find any this week. Say goodbye to the last of the exotics, such as it is, with no Yellowtail or White Seabass in the counts either.
The
Pacific Voyager
out of
Seaforth Landing
ran a 1.5 day trip south of the border and returned Sunday, 12-01-13 with 52 Lingcod, and 100 Rockfish and Red Snapper.
The
El Dorado
fished the shallow water at
San Nicolas Island
on Saturday, 11-30-13 and caught 63
Lingcod
, to go with limits of Rockfish, some big Sheephead and Whitefish.
Nice Lingcod:
The
Toronado
out of
Pierpoint Landing
also fished San Nicolas on Sunday, 12-01-13, catching 36 Lingcod and limits of Rockfish for only 18 anglers.
Private boaters fish at San Nicolas Island and whacked the big Lingcod. Some pictures:
Angler Jimmy with a 13 pound Lingcod off the
Spitfire
, out of
Marina Del Rey
:
Private boater Vince fished with a friend out of Marina Del Rey and slayed the Rockfish and Bass, while doing the same to hooping for Lobster: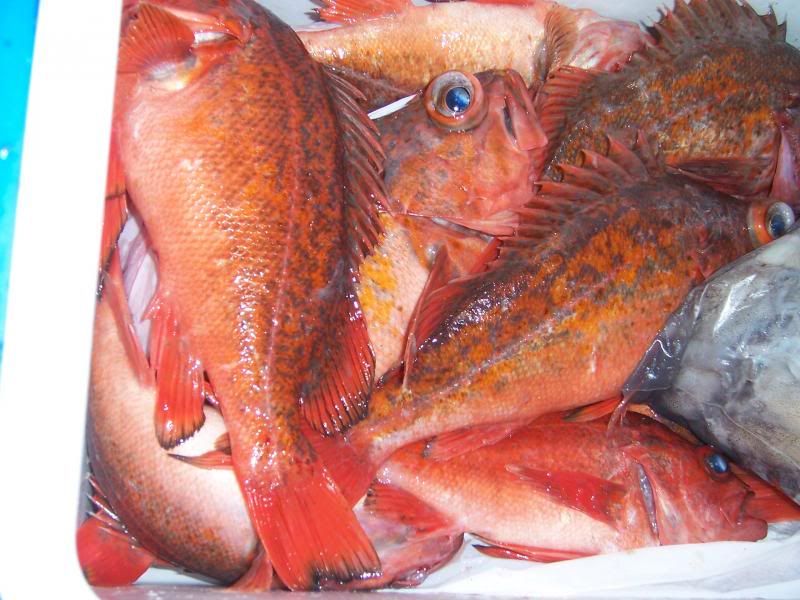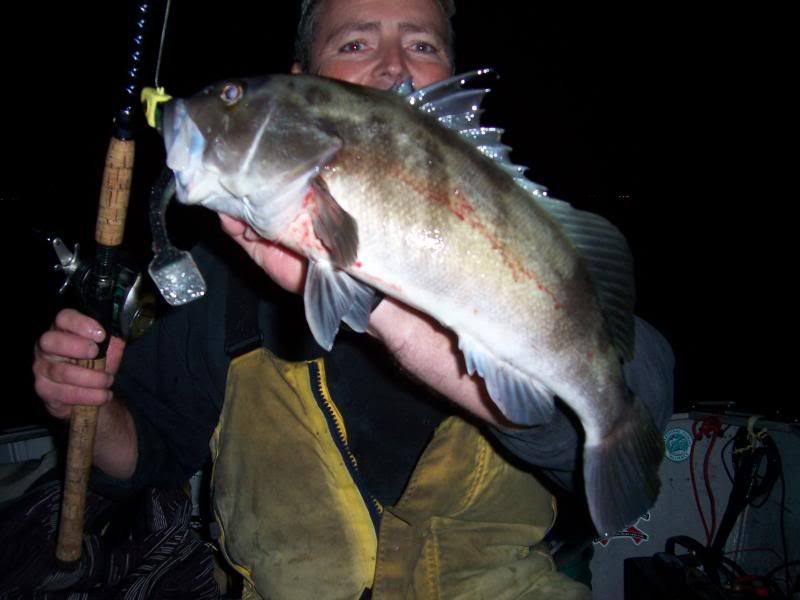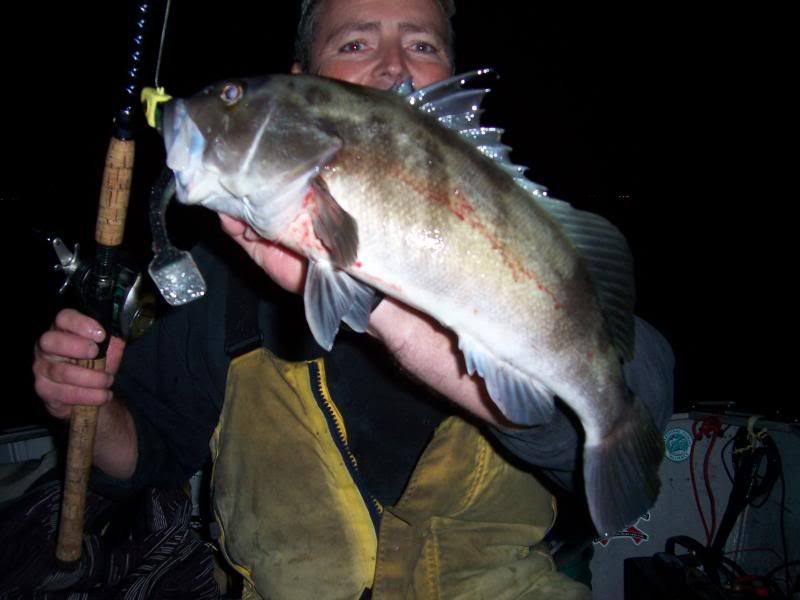 No new word out of
Ensenada
this week, other than Rockfish?
San Quintin
also remains quiet and they were the last opportunity to catch Yellowtail this late in the year on a 1 day trip. There is always an incredible assortment of Lingcod, Reds and Rockfish in both deep and shallow water available.
Pretty ladies who fish or maybe not:
Private boater Chris with a nice Calico Bass:
What a sunrise:
Private boater Lal fished with friend Dave locally out of Long Beach on Monday, 12-02-13 and they caught over 16 Bass from 3 to 4.5 pounds.
Big
Sheephead
off the
Enterprise
, Sunday, 12-01-13:
Angler Larry with a nice catch off the Enterprise:
Some nice additions to the leader board for the
Halibut
derby out of
Dana Wharf
:
The
Channel Islands
are back to fishing primarily for Rockfish. A few nice Halibut are being caught with an occasional Yellowtail. The quantity and quality of Sheephead being caught is outstanding.
Continued good fishing on the
Stardust
up north out of Ventura:
It was a Copper kind of day:
Then there were Lingcod:
And other critters:
The Islands
Catalina/Santa Barbara Island!
Both the ¾ day boat Freelance and the Pursuit are doing well on the Rockfish, along with a few Calico Bass, Whitefish, and Sheephead.
San Clemente Island!
Private boater Dave fished the Island on Monday, 12-02-13 and whacked the Big Reds and Santa Marias.
Down South-San Diego and good ole Mexico!
The ½ day boat
Dolphin
catching big Sheephead, Rockfish and Lingcod:
Captain Duane or Jaime of
Seasons Sportfishing
is killing the big Lingcod, Vermillion Rockfish, and an occasional Cow Cod on their fall freezer specials. Another good weekend trip:
Angler Ziggy fished with Captain Juan over the weekend in
San Quintin
catching a nice Yellowtail on the Yo Yo iron and lots of big Lingcod.
Now this is a giant Calico Bass from
Cedros Island
way south of the border:
Quote:
Humor:
Getting ready for that around the world tour:
All comments and suggestions welcomed!
Weather
The weather forecast for Saturday is for rain and wind, while Sunday looks to be very breezy. Always check the latest forecast before leaving the dock.
Hook Up,
Cory