by Cory Visser
Thursday Recap Report-Weekend Possibilities:
A Summary of local fishing from Santa Monica to Oceanside, including Catalina and San Clemente Islands, with fishing trips out of San Diego down to Baja, Mexico.
The weekend weather provided ample opportunities to get out and go fishing. The weather also remained decent during the week. Locally the Sculpin, Sand Bass and Halibut fishing was very solid. Both private boaters and Sport Fishing Boats had good results. The
Long Beach Halibut Tournament
is in full swing with plenty of qualifying fish on the leader board.
The
Yellowtail
bite down in
Ensenada
continued over the weekend and during the week. The
San Quintin
Yellowtail bite fizzled as the water rolled. However, the Rockfishing remained outstanding, with some excellent Lingcod fishing. Several good catches were during the week, see reports across the border.
This week Sergio says:
Sergio humor;
Just more pretty ladies that fish or not:
And Julie says:
More fun stuff:
Private boater Joe fished Wednesday, 02-06-13 out of Oceanside and caught this 19.5 pound Halibut: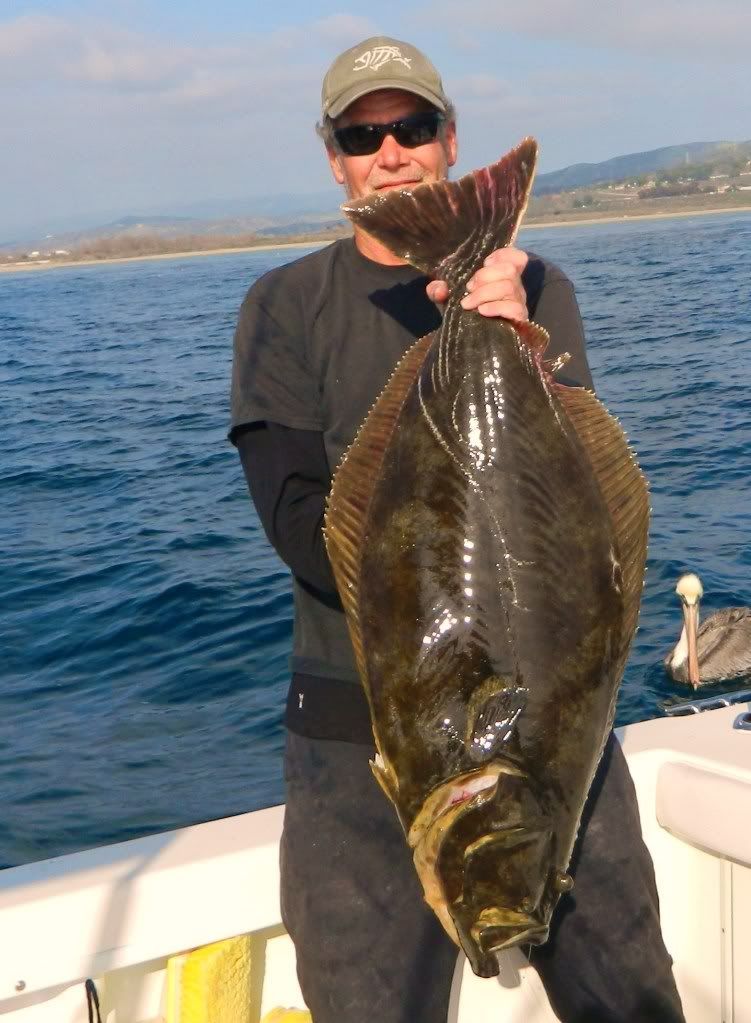 For local fishing out of
Dana Wharf Sportfishing
the ½ day boat,
Sum Fun
had 14 anglers catch 70 Sculpin (limits) and 75 Sand Dab on their Thursday, 02-07-13 trip.
I fished with private boater John on Saturday, 02-02-13 out of
San Pedro
. We had a steady pick most of the morning fishing for the mixed Calico and Sand Bass, 20 caught and released, six Sculpin, 2 kept and a large variety of Rockfish, all released. Some pictures:
John got the skunk off the boat with this nice Calico Bass:
The critter fishing was in full gear as we both caught Gopher Cod and Copper Rockfish. Then I got slammed on my light 12 pound outfit and this big boy put up a good fight: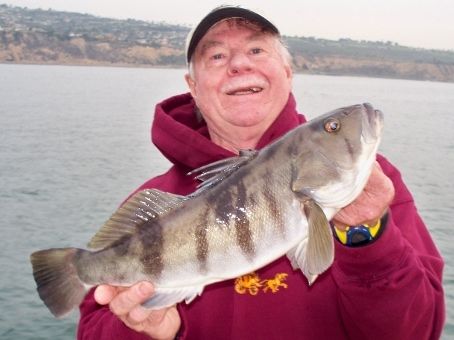 A Calico Bass was caught way up in the water column: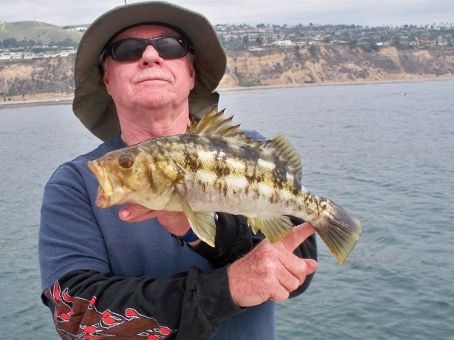 The big Sculpin were on the chew: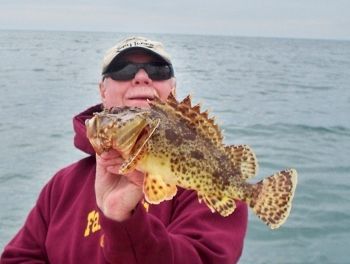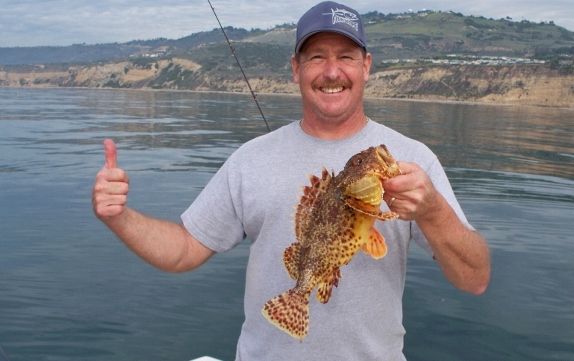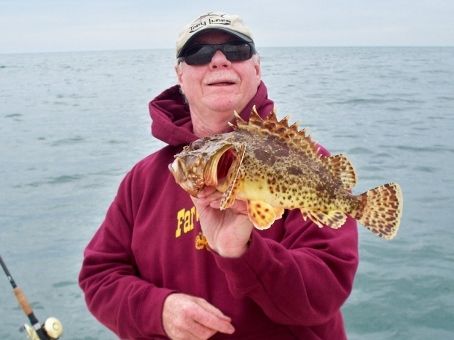 John found the small Reds an easy target: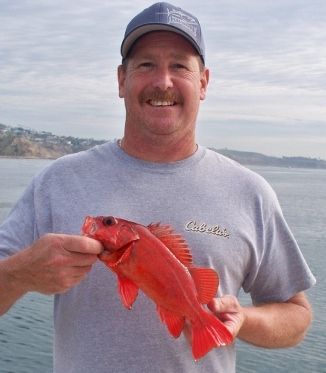 The Johnny Bass were also on a serious chew: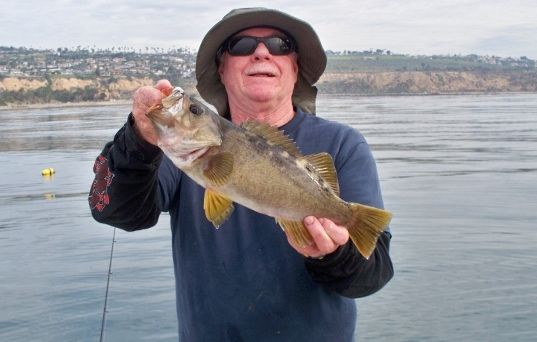 A few decent Calico Bass beat the Sand Bass and Rockfish to the plastic:
John with another Sand Bass: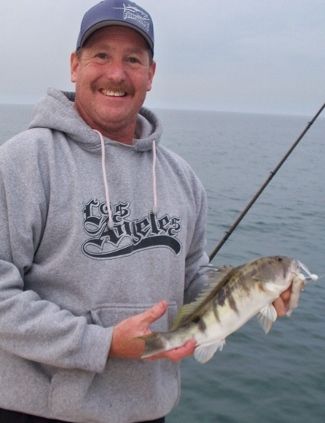 Out of
Pierpoint Landing
the ½ day boat
Southern Cal
has been smoking the Sand Bass catching 121 Sand Bass, 38 Sculpin and 20 Perch on their trip Sunday, 02-03-13.
Out of
Newport Beach
the
Freelance
fished Saturday evening, 02-02-13 on a Twilight trip and caught some 23 Sand Bass and 115 Sculpin. The Patriot fished on Thursday, 02-07-13 and caught 2 Calico Bass, 14 Sand Bass and 77 Sculpin.
In
Santa Monica
the
New Del Mar
had a decent day of mixed Bass and Sculpin fishing on Monday, 02-04-13, catching 7 Calico Bass, 15 Sand Bass and 151 Sculpin. The ¾ day
Spitfire
had a great day on Wednesday, 02-06-13 with a light load of 13 anglers catching 25 Sand Bass and 65 Sculpin (limits).
Private boater Vince fished Saturday, 02-02-13 out of
Marina Del Rey
with friend David. While hooping for bugs they caught Sand and Calico Bass and this nice Trigger fish: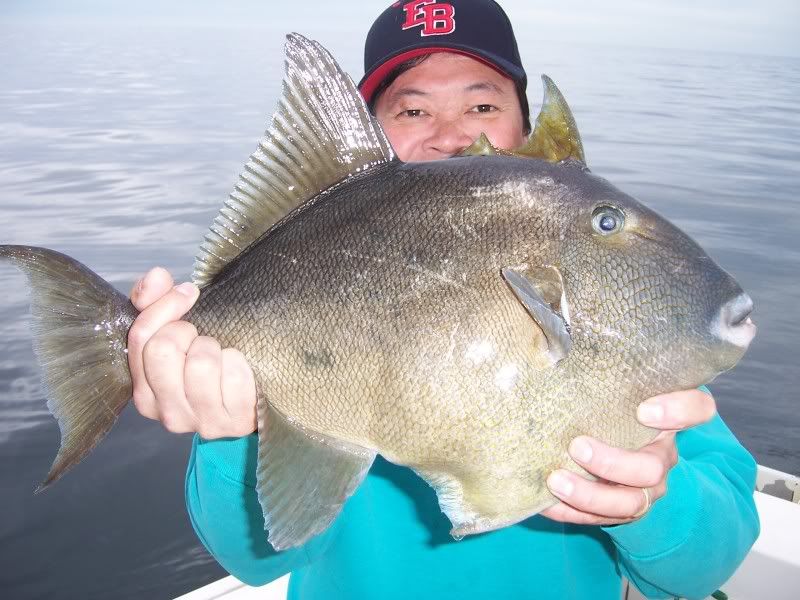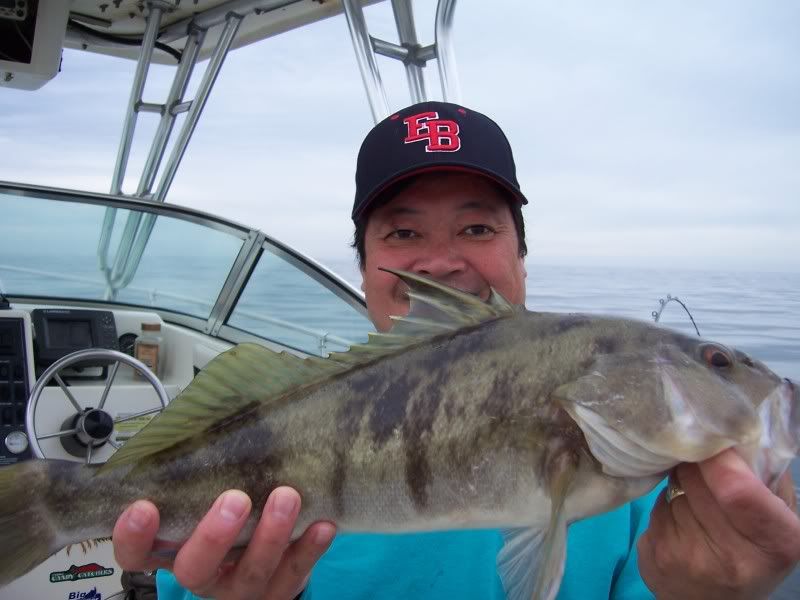 Nice Calico Bass on the
twilight
trip Friday, 02-01-13 on the
New Del Mar
provided by Jimmy Bass:
Jimmy also fished on the
Spitfire
Saturday, 02-02-13 and fishing was slow, this is the jackpot Sand Bass:
Out of
San Pedro
, the ½ day boat
San Pedro Special
had a decent trip Wednesday, 02-06-13 catching 1 Calico Bass, 1 Bonito, 75 Sculpin (limits), 35 Perch and 25 Sand Dab. The ¾ day boat
Sea Angler
continues to spank the Sand Dabs, catching 3200 on their Saturday, 02-02-13 trip.
Angler with a 15 pound Halibut off the
Native Sun
, out of
Long Beach
, caught Thursday, 02-07-13, they also caught several over 20 pounds on their Wednesday trip:
Here is a picture of a 12.9 pound Halibut caught Wednesday. 02-06-13:
A 24.5 pounder:
The Islands
Catalina/Santa Barbara Island!
No reports!
San Clemente Island!
No reports!
Down South-San Diego and good ole Mexico!
Angler Jake with a nice Yellowtail off the ½ day boat
Seaforth
in
La Jolla
, Thursday, 02-07-13:
Private boater Steve fished the
Coronado Islands
on Wednesday, 02-03-13 and found the big Reds on the chew:
Private boater Robert with a nice Halibut off
Point Loma,
caught Saturday, 02-02-13:
Captain Juan ran a winter Cod trip out of
San Quintin
on Thursday, 02-07-13 and found the big Lingcod on the chew.
The
Fortune
ran a 1.5 day trip to
Colonet
returning Sunday, 02-03-13. Pictures courtesy of angler Harry:
A 38 pound Kayak Yellowtail:
Captain Jaime was back at it on
Seasons Sportfishing
as he ran a couple winter Cod trips on both Saturday, 2-02-13 and Sunday. The weather co-operated and they found some quality on the big Reds, Lingcod and assorted other bottom critters. Some pictures: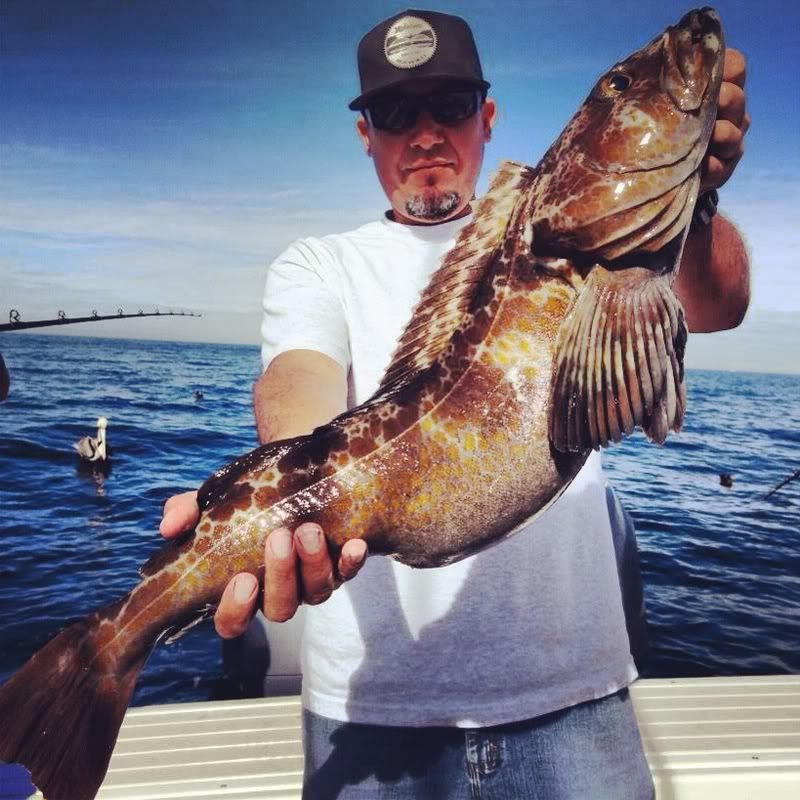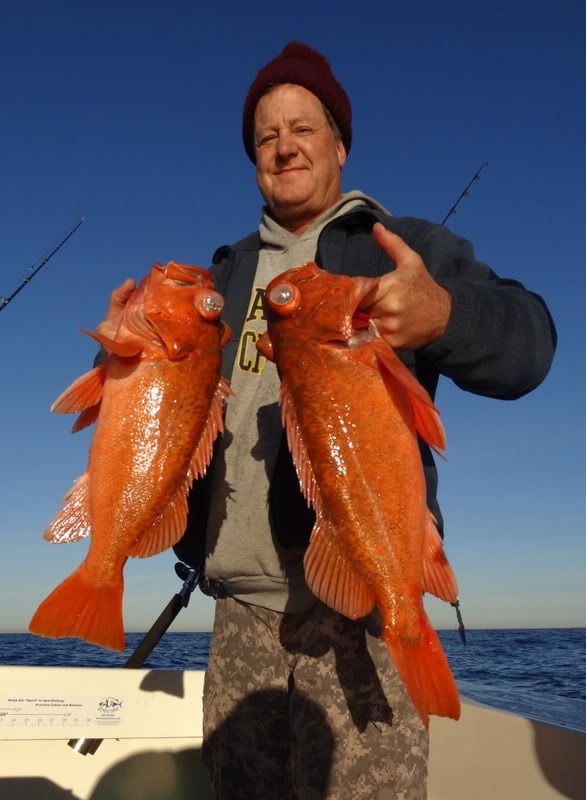 More Winter
Yellowtail
out of
Ensenada
:
Always an Adventure Charters
find the Winter Yellowtail bite going strong, Saturday, 02-02-13:
Private boater Bill fished with a friend out of Las Salinas and ran down to Todo Santos Island and caught this 30 pound Yellowtail, 1 of 2 hooked for Wednesday, 02-06-13:
Per Pam, what stupid says, stupid does?
A final thought:
One last attempt at humor according to Kirk:
Julie humor:
All comments and suggestions welcomed!
Weather
The weather forecast for Saturday is for limits of wind, while Sunday looks to contain better conditions. Always check the latest forecast before leaving the dock.
Hook Up,
Cory