by Cory Visser
Thursday Recap Report-Weekend Possibilities:
A Summary of local fishing from Santa Monica to Oceanside, including Catalina and San Clemente Islands, with fishing trips out of San Diego down to Baja, Mexico.
The
Pursuit
managed to catch two
Yellowtail
at
Catalina
on Monday, 12-23-13. Otherwise it has been mostly bottom fish for their trips. This is the last weekend to catch Rockfish, Lingcod, Reds, Sheephead ad Whitefish, before we face a two month closure for the months of January and February. That leaves fishing only for Bass, Halibut, Perch, Sculpin and any stray Exotic you can find. The fleet will concentrate on Sculpin in the morning then target the Bass later in the day. Of course there is always Mexico to satisfy your craving for a fish taco.
Both the
El Dorado
out of
Long Beach
and the
Toronado
out of
Pierpoint Landing
have scheduled trips this weekend fishing the shallow water at San Nicolas Island over the weekend and Monday and Tuesday next week:
The El Dorado caught 80 Lingcod on their last trip Monday, 12-23-13:
The
Chief
out of
San Diego
is running a 2.5 day trip tonight south of the border.
Scattered reports of breezing
Yellowtail
out of
Ensenada
this week, with plenty of Rockfish being caught by the very few anglers fishing the area?
Captain Kelly got a call from Captain Tito and they caught some very large
Yellowtail
at the
240 Bank
out of
San Quintin
this week. There is always an incredible assortment of Lingcod, Reds and Rockfish in both deep and shallow water available.
Pretty ladies who fish or maybe not:
Private boater Lal fished on his boat the Rubber Ducky with friend Mark Thursday, 12-26-13. They wanted to go to Catalina, however Mother Wind had other ideas so they fished the Palos Verdes area and caught 15 Calico Bass and six Sand Bass with lots of Sculpin and Rockfish, all of the Bass and Rockfish were released to fight another day.
Angler Jimmy and his Father chartered the ½ day boat
Clemente
out of
Dana Wharf Landing
, Tuesday, 12-24-13, catching big Sheephead, Lings and Reds:
The
Channel Islands
are providing quality Rockfish and Lingcod fishing along with a few nice Halibut Sheephead, and White fish.
Angler Sherm and gang fished the
New Hustler
up north and found the Lingcod, Coppers and Reds on the chew: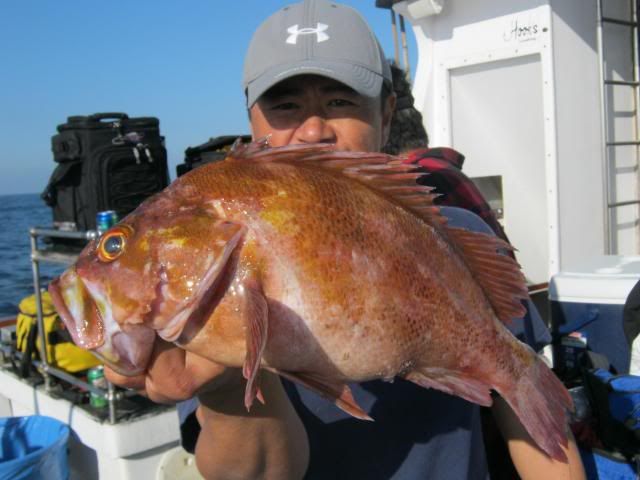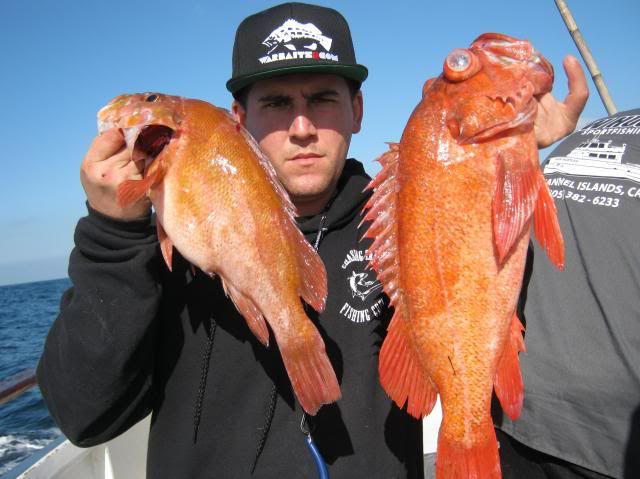 A big Red off the
Aloha Spirit
:
Huge Lingcod on the
Stardust
up north, caught this week:
A nice Copper Rockfish:
The Islands
Catalina/Santa Barbara Island!
Both the ¾ day boat
Freelance
and the
Pursuit
are doing well on the Rockfish, along with a few Calico Bass, Whitefish, and Sheephead. Occasionally they have caught a stray home guard Yellowtail.
San Clemente Island!
I fished with private boater Dave at the Island on Sunday, 12-22-13 and we whacked the Big Reds, Coppers, a few Lingcod and Santa Marias. Some pictures:
I came up with a double on the Reds, what a great start to the day for me:
Mark also caught a nice Red:
Kevin with a big Red:
I caught a few quality Santa Maria's like this::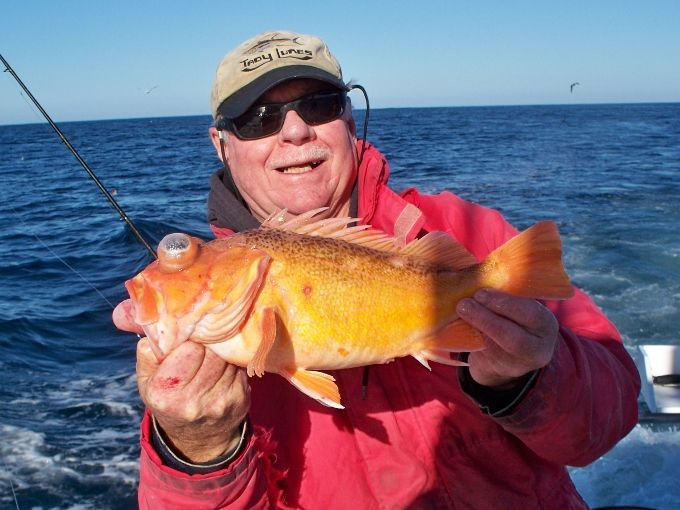 Mark caught our first legal Lingcod, and then Kevin caught a 25" Lingcod, with Captain Dave catching a nice Red:
Captain Dave with a bigger Red: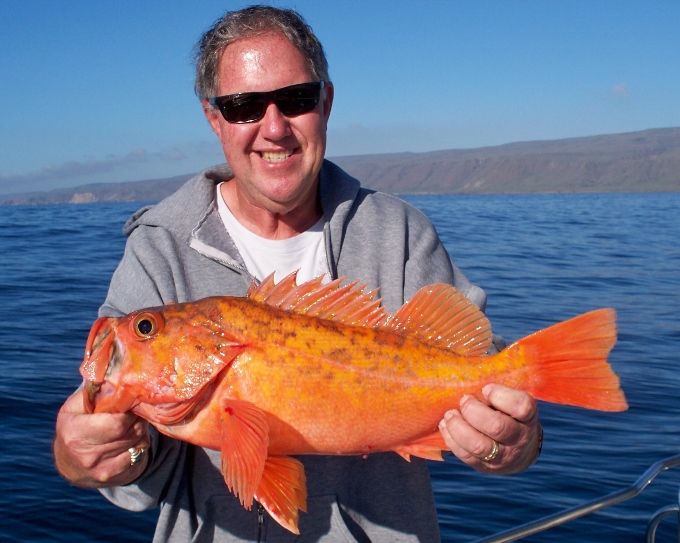 Kevin with another nice Red:
Lal also caught some nice Reds:
Charter Master Jimmy Decker finds the Calico Bass on the chew Saturday, 12-21-13:
Private boater Brandon with huge lingcod to 33 pounds and limits of Reds caught Sunday, 12-22-13:
Down South-San Diego and good ole Mexico!
Private boater Kody with a big Lingcod fishing Thursday, 12-26-13 on the boat Lucky B, they also caught some quality Reds:
Captain Jamie and Captain Duane of
Seasons Sportfishing
say the big Lingcod were on the chew on the Iron and big Macs over the weekend, before and after Christmas:
Quote:
The reason for the season, yep!
Humor:
All comments and suggestions welcomed!
Weather
The weather forecast for Saturday and Sunday looks to be very calm providing a great opportunity to get out and go fishing in California for your last chance for Rockfish until March, 2014. Always check the latest forecast before leaving the dock.
Hook Up,
Cory