by Cory Visser
Thursday Recap Report-Weekend Possibilities:
A Summary of local fishing from Santa Monica to Oceanside, including Catalina and San Clemente Islands, with fishing trips out of San Diego down to Baja, Mexico.
Gale force winds over the weekend and into the early part of the week left many a boater at home. Consequently the fish reports are scarce for the weekend; however, despite high wind forecasts during the week, many boats made it out and caught a lot of exotics,
Yellowtail
and
White Seabass
combined down south and at Catalina and San Clemente!
Both the Pursuit and Thunderbird picked up White Seabass and Barracuda on their Thursday trip to Catalina Island. Let the games begin! We should see Barracuda show up locally as soon as water temps get back into the low to mid 60's!
The Yellowtail continue to go off at the
Coronado Islands
.
They caught 21 Yellowtail on the
Malahini
Monday, 04-28-14:
Another 42 Yellowtail caught on the Malahini Thursday, 05-01-14:
The
San Diego
caught 25 Yellowtail on their Tuesday trip, 04-29-14, here is angler John with a nice Tail:
Then the San Diego caught 94 Yellowtail on Wednesday, 04-30-14, here is angler Scott and friends with a few:
How about some local White Seabass to 60 pounds by private boater Brian and brother Nate:
Reds, Lingcod and other assorted bottom critters are on the agenda for most boats. Local Bass fishing, especially on Twilight runs is showing steady improvement, despite water temps that fell to 55 degrees, yikes! This week's occurrence of 90 degree days definitely will help this scenario?
Angler James with a monster
Halibut
caught on the
California Dawn:
Private boater Vince with friend Jason find the Sand Bass and Calicos on the chew in Santa Monica Bay Sunday, 04-27-14: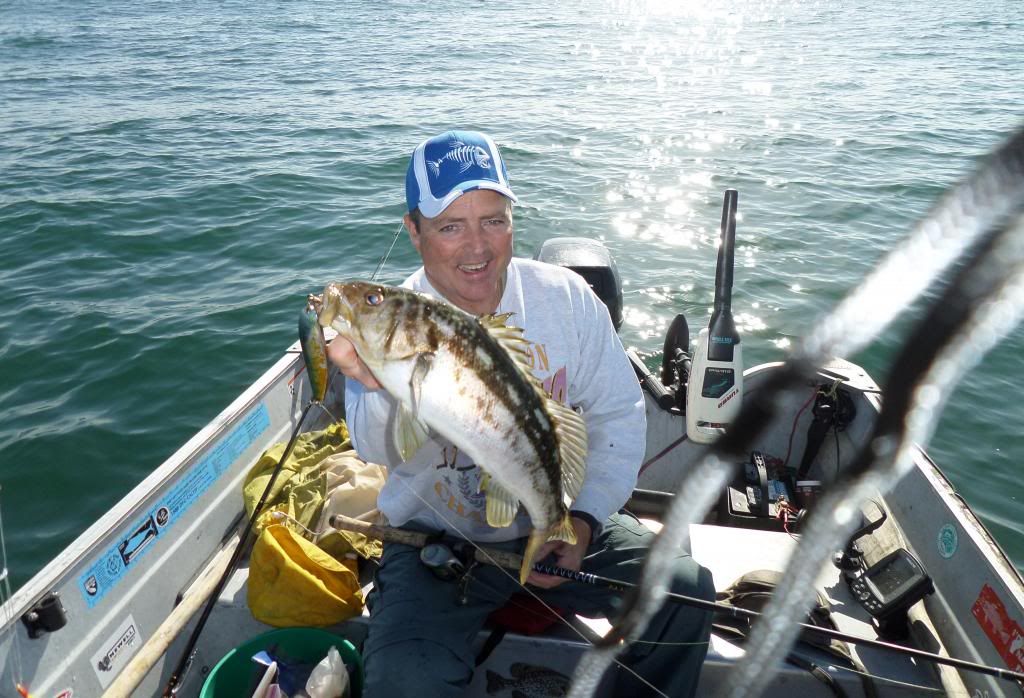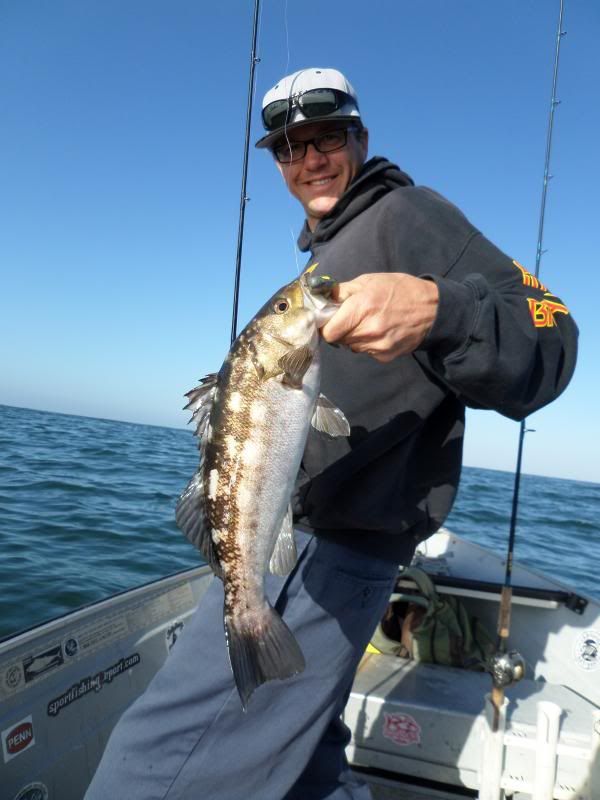 Private boater Lal with a 7 pound Calico Bass caught at Izor's Reef Thursday, 05-01-14:
Pretty ladies who fish or maybe not:
The
Stardust
fishing Tuesday, 04-29-14:
Speed Twin Lingcod and Sheephead:
The Islands
Catalina/Santa Barbara Island!
White Seabass off the
Dreamer
, Sat. 04-26-14:
Charter master Dave Hansen found limits of White Seabass for three on Wednesday, 04-30-14:
Angler John with more White Seabass caught at the island:
Charter master Jimmy Decker puts Julia and Tracey on the big Calico Bass:
Charter master Benny with an 8.4 pound Calico Bass caught on Wednesday, 04-30-14:
The ¾ day boat
Pursuit
has been doing well on Rockfish, Bass, Sheephead and Whitefish at the Island when they can get out. Here is a nice Calico Bass caught recently:
The
Thunderbird
found a White Seabass on the chew at Catalina Island, along with some Barracuda, Halibut and Rockfish on their Monday 04-28-14 run.
Everyone is getting in on the action:
San Clemente Island!
Great fishing off the
El Dorado
Monday, 04-28-14:
Nice Calico Bass at the Island:
Down South-San Diego and good ole Mexico!
Some nice Sculpin on the
Dolphin
, Tuesday, 04-29-14:
Captain Jamie of
Seasons Sportfishing
finds the big Yellowtail on the chew: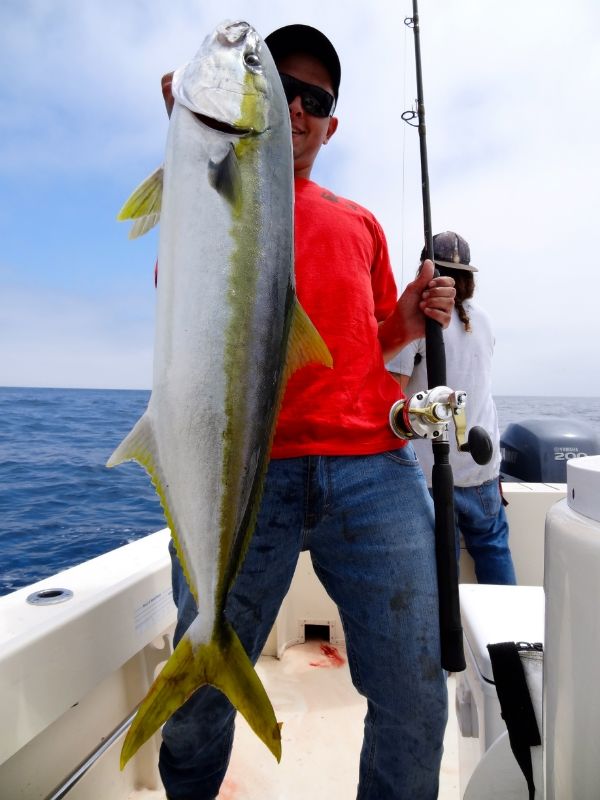 Then Captain Duane of Seasons Sportfishing did the same thing on Wednesday, 04-30-14, full limits:
Captain Kelly of
K&M Sportfishing Charters
found some Yellowtail biting on the iron fishing out of
San Quintin:
Quotes:

Humor:

What we have to look forward too?
All comments and suggestions welcomed!
Weather
The weather forecast for Saturday and Sunday looking to be a bit calmer. Always check the latest forecast before leaving the dock.
Hook Up,
Cory