Discussion Starter
·
#1
·
EliteXC's Saturday Night Fights: Pros and cons
So, what did you think of Saturday Night Fights on CBS? While it?s much more fun to deal with the ramifications from the event, a quick pros/cons list is in order. If you were a mixed martial arts first-timer, what did you think about the sport? Would you watch it again? What did you like/dislike?
I fell asleep and missed Kimbo @(
But what about
The Gina Carano-Kaitlin Young fight.
WOW, Gina Carano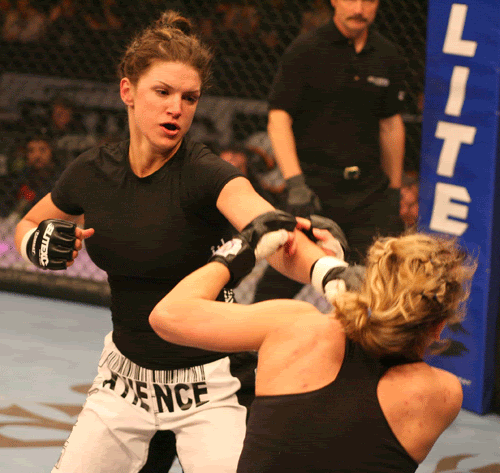 Gina Carano is 26 and quickly becoming one of the most searched athletes on the Internet. She's fast become the face of women's mixed martial arts, is one of the most popular of the American Gl and is rapidly becoming something of a sex symbol to young American men. 8*
DR