Discussion Starter
·
#1
·
I took the ?Big Drum? out for a weekend trip with my good friend Mike and his friend Joe from his work. We fished out of Channel Island Harbor for a nice of assortment of Rockfish and Calico Bass. I hadn?t done a full weekend trip in quite sometime, so I was really looking forward to doing a lot of fishing and just having a relaxing Summer Solstice weekend. Here I am with a nice Whitefish.
Bunch of tasty bottom critters.
Mike with a nice Calico Bass.
Joe with a nice Lingcod.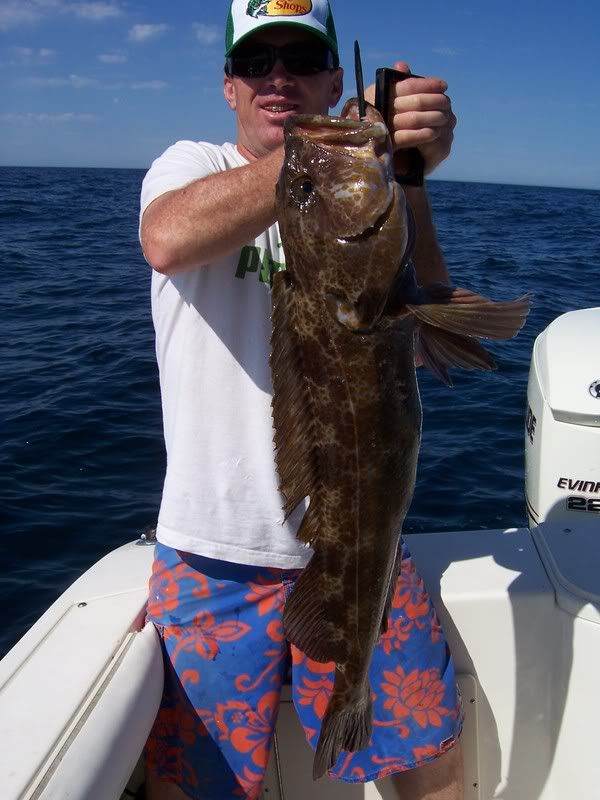 Mike with a nice pair of tasty Vermilion Rockfish.
Here I am with a nice fatty Orange.
Here I am with the ubiquitous Bocaccio aka Stinky Wormaccio.
Here I am with a nice VR caught on the plastic?sweeeet!!
Here is Joe with a big Giant Kelpfish, caught on a swim bait. I?m kicking myself for not submitting that fish for a California State record. Ole Joe could have had his name in the record book.
Had an awesome time on the water and Mike and Joe said that they won?t be forgetting this trip anytime soon. I can?t wait to get back out on the water again. HOOK-UP!! Till next tide,
This post edited by Red Drum 06/24/2008