Discussion Starter
·
#1
·
Made bait after work yesterday and hit up the spot I got the last two corbs at. Started fishing at 5;15am. conditions where: overcast with a stiff south wind, 2 to 3' surf, clean warm water with a some salad in it. Sight fished for a hr or so and finaly dropped to 2lb as I couldn't get bit on 4lb. 15 min after dropping down I finaly get a taker. Tap tap and ZZZZ the drag starts screaming. 10 to 15 min later I nice 23+ slides up on the sand.
Quick pick and she was walked back to health and then released. About an hr later I met a guy Wang who was there withe his buddy. They had a couple corbs under their belt all ready as well. While talking to him I felt the tap tap again and ZZZZZZZ it was of to the races again. Nice chromer corb. Took a good 15 min to get her on the sand.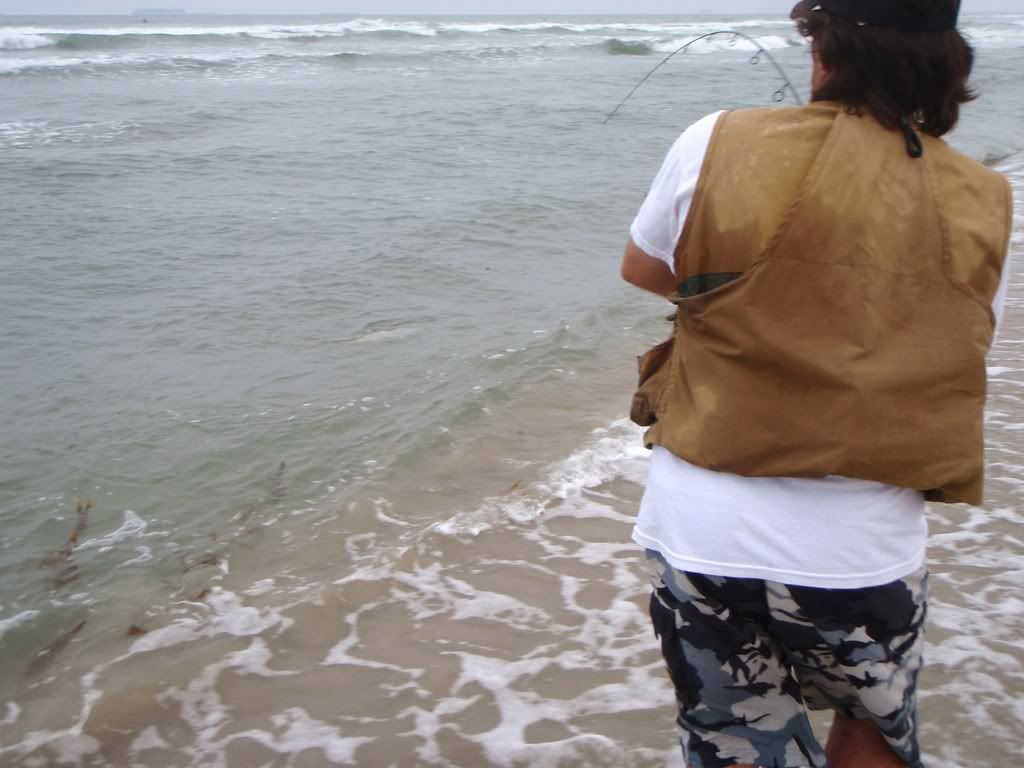 After that fish i had a group of guys show up and basicly kill the bite. Guy walked right up to where I'm pitching my sc's and starts sifting the sand with a 8 to 10 gallon plastic container. He would fill it with sand and bang on it in the water with his hand to sift the sand thru it. Needless to say every corb within 100yrds ran for the horizon. guys where clueless. I bailed shortly after that but on my way back to the car I spotted Wa on another nice corb. Looked to be 22" +. Nice job bud. Anyway called it a morning with two beans. One 22" and one 23+.
tight lines,
Behdad