Discussion Starter
·
#1
·
Every year as Fall approaches here in Puerto Vallarta we are preparing for the upcoming tournaments, the changing of the weather, and the big fish that will be frequenting our shores this October. I realize this is when most places in the United States and Canada are winterizing their boats. Well, we are just getting started here in Mexico. The Fall season brings many changes and all kinds of big fish. From good eating to some of the hardest fighting fish in the world live here. Let's take a look at some of these changes and the fish we will be catching this October.
A couple of the big changes we have is the weather. The temperature and the water start to cool a bit here in Puerto Vallarta. This cooling effect really sets off fall fishing into high gear. We will be seeing more marlin, huge dorado, sailfish, and an abundance of tuna. The offshore fishing will be on fire. Plan on enjoying at least 8 hrs for an offshore trip for these pelagic fish. Not sure about the dates you want to fish, well just give us a call on our toll-free line and we will help you plan you're deep sea fishng trip for a to z. While you are on the phone we can check tides and moon phase the see which day would be best for your fishng trip with us.
One factor that everyone loves to hear is the rainy season will be over in October. Seems like every October around the 15 of October someone turns the faucet off in the sky and it just does not rain any more. I kind of like it myself. Think about it. Six months of perfect weather, incredible fishing, and sunny skies. That combination it hard to beat anywhere in North America. When we start seeing perfect weather, clear skies, crystal clear blue water, all kinds of bait in the water you will know the Fall fishng has arrived.
Besides the rainy season is over what other changes will there be? First and foremost we start seeing much bigger fish this time of the year. Not only do the fish increase in size but we see more of them. The marlin, sailfish and dorados will be here in good numbers. Nothing better than sitting in the fighting chair with a cold corona beer waiting for the two most famous words on any fishing boat. ( FISH ON ) if you are out marlin fishng with us while we are using ten lb. baits and the reel goes off, you can bet ya got yourself one heck of a fish on the line. We love trolling those big baits around El Morro, Cortbetena and El Banco. These are just a couple of our favorite fishing places we love during October and the Fall months. There will also be quite a few sailfish around this season. Nothing wrong with hooking the fastest fish in the world. During the Fall we see the sailfish schooling in bunches or 10 to 20 fish. We love using pitch baits with light tackle trying to land these ten-foot speed demons going across the water at 75 miles per hour. If you are looking for pricing for sailfish or marlin trips check out the 2022 price list or just call our toll-free telephone number 800 430 60 48. This number goes to Capt. Pete's direct line. I'll be more than happy to answer any questions folks might have and fish here or any upcoming trips they might have planned here in Puerto Vallarta where the friendliest people in the works live and work. Some of the frequently asked questions are, will we catch fish, what do with the fish after we catch them, can we ship them back to the U.S> or Canada, and what happens when the weather is bad? These are all legitimate questions that should be asked before booking any fishing trip. For your convenience, we have a questions and answers page that is readily and available for everyone to see. Did not find your question just give us a toll-free call.
What do you need to book a trip with our company? First, we need to know when you will be visiting our area. That is Puerto Vallarta, Nuevo Vallarta, Punta Mita, La Cruz and Sayulita. We also like to know how many people will be in your group. Last but not least what kind of fish you would like to fish for?
One of the big advantages we have over the other fishing companies is we fish every day. When fishing with numerous boats and all the fishing spots we always have a good feel for where the bite will be. With this info we can guarantee you and your family a trip of a lifetime.
So what are you waiting for shoot us an email or call our toll-free number and get your fishcation started with
Capt. Pete and crew.
Look forward to seeing everyone on the water
Tight lines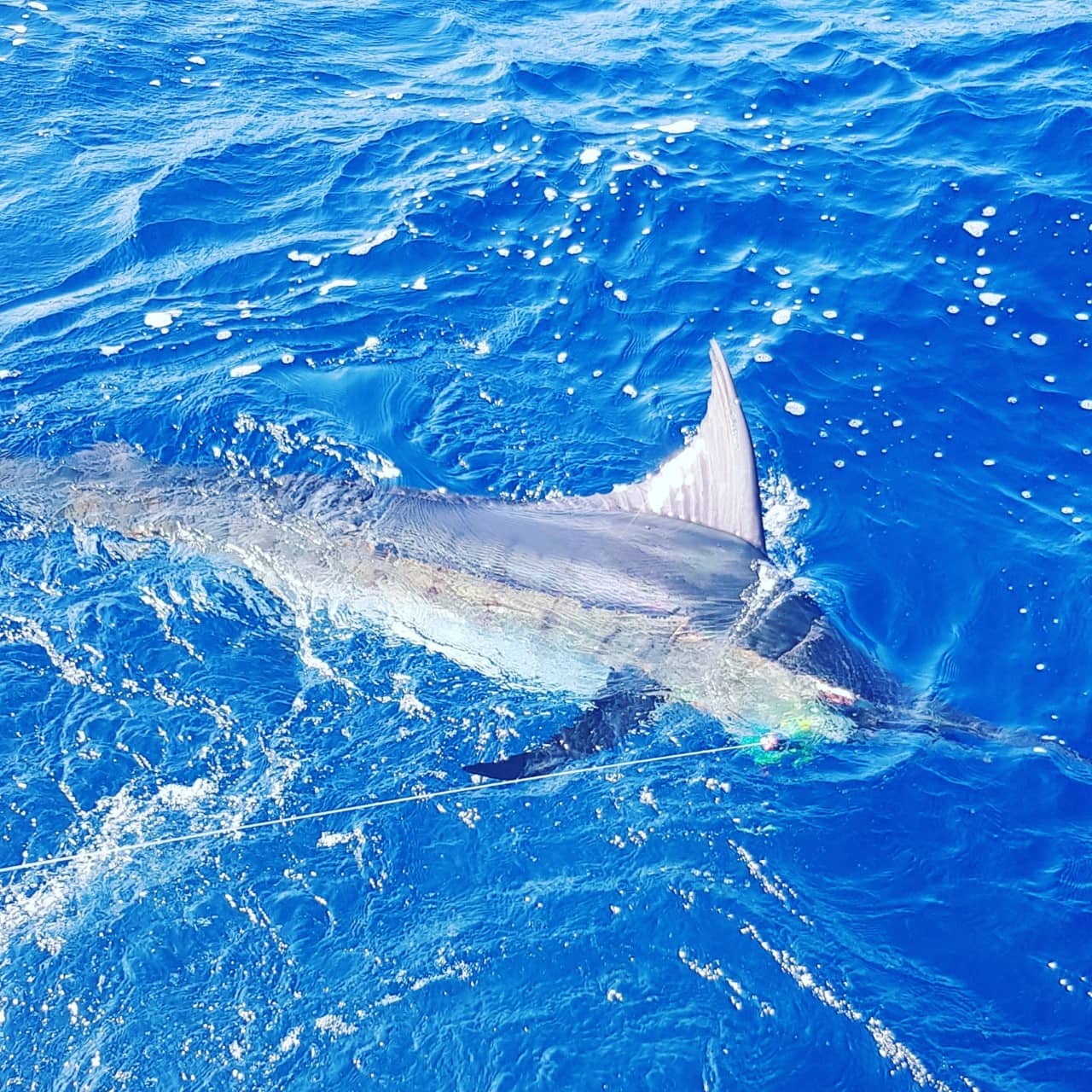 Puerto Vallarta fishing charters and Deep sea fishing with Capt. Pete Catch marlin, sailfish, tuna, mahi-mahi in Puerto Vallarta and Punta Mita www.travelvallarta.com
Capt. Pete